Reader's Digest The Essential Book of Herbs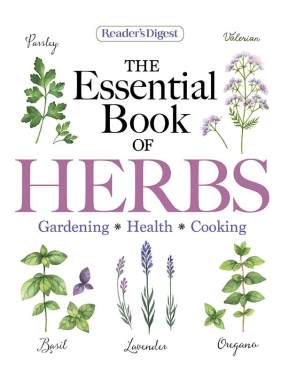 By The Editors of Reader's Digest
Published by Trusted Media Brands, Inc., Reader's Digest
An illustrated guide to growing and using herbs to enhance your cooking and your health.

This beautifully illustrated, complete guide to herbs unlocks the secrets of these wonder plants—from planting and harvesting to cooking and storing—including their health benefits. Now you can discover the joy and pleasure of growing your own herbs—for spicing up meals, creating crafts, treating ailments, and more. In this comprehensive and beautifully illustrated herbal guide you'll find information on their history, cultivation, propagation, and harvesting, along with a wealth of great ideas for using herbs everyday in a variety of ways.

This guide unravels the mysteries of these versatile plants, with savvy tips and simple formulas for maximizing their powers. Did you know?

Selling Points:
HERB GARDENING HAS BROAD APPEAL. Stuck at home during the pandemic lockdowns, thousands of Americans started or revived home herb gardens to help liven up their recipes, treat everyday health issues, and much more.
EASY-TO-USE INFORMATION FROM A TRUSTED SOURCE. Like all Reader's Digest health and home reference books, The Essential Book of Herbs combines traditional wisdom with up-to-date information.
BEAUTIFUL PACKAGE. Featuring an all-new design, this fully illustrated book is a handsome addition to any bookshelf.


· Mint can repel ants, flies, mice, and moths

· Garlic can seriously lower cholesterol

· Chives, fennel, tarragon, thyme, oregano, and winter savory are perennials

· Rosemary was used in the Middle Ages for its tranquilizing effects, and it is still a digestion aid
Paperback | 224 pages | $19.99 USD | 7" x 9" | 9781621455486 | February 16, 2021