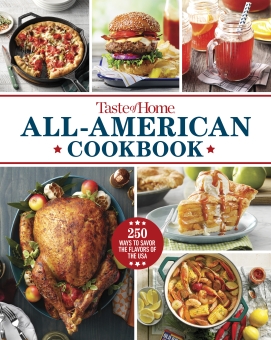 The United States is famous for being a melting pot of flavors, but there are distinct dishes and culinary traditions that have influenced the American table. After all, we love our burgers, fried chicken and good ol' apple pie. With
All-American Cookbook,
it's easier than ever to sample our nation's most iconic foods. With a mouthwatering lineup of recipes that celebrate everything from the South's love of barbecue to the Midwest's enthusiasm for casseroles, you'll find nostalgic classics—as well as modern twists—your family will ask for time and again.
enter a short description of this product. The information entered here will display on the product catalog page and the top of the product detail page.