Cooking for Isaiah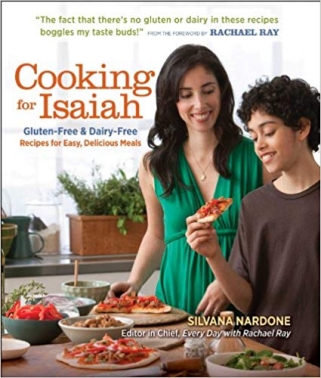 Gluten-Free & Dairy-Free Recipes for Easy, Delicious Meals
By Silvana Nardone
Published by Trusted Media Brands
Cooking for Isaiah is a love story of Silvana Nardone's journey to develop great-tasting meals for her son, Isaiah, after he was diagnosed with food intolerances to gluten and dairy. The results of her efforts found in the pages of this book, are through 135 recipes that are not only easy to make but taste and look delicious, including S'mores Pancakes with Marshmallow Sauce, Double-Decker Toasted Cornbread and Spicy Greens Stack, Chicken and Waffles with Maple Bacon Gravy, Shrimp Pizza with Garlic Cream Sauce, and Chocolate Birthday Cake with Whipped Chocolate Frosting. You'll also find:
Silvana's tried-and-tested all-purpose flour and pancake mix recipes
An ingredient substitutions chart that shows you what to swap if, for example, you need to cook without gluten, but dairy is okay
Dishes that are perfect for entertaining with friends and family
Complete pantry set-up
Food shopping, recipe make-ahead and storage tips
Includes a foreword by Rachael Ray!
Read the
Press Release for Cooking for Isaiah
.
Hardcover | 224 pages | 7 6/10 x 9 | 9781606521656 | August 26, 2010