Birds & Blooms Ultimate Guide to Birding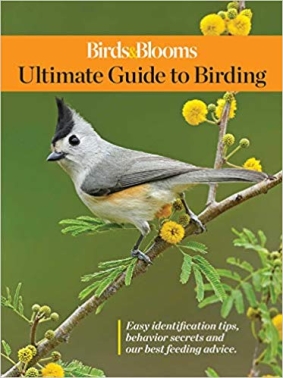 By The Editors of Birds & Blooms
Published by Trusted Media Brands
Attracting birds to your backyard just got a little easier. This publication, brought to you by the editors of Birds & Blooms magazine, shows you how! Filled with expert ideas for creating your own bustling backyard bird haven, it shows the top foods preferred by your favorite winged visitors, how to create a safe environment they'll want to nest in and the very best plants you can grow to keep them coming back year after year.

You'll find what you need to know to identify and enjoy your feathered friends, including a field guide of the most common backyard birds, tips for recognizing their unique and beautiful songs and specific field marks, photography how-tos and must-have gear for birders. Plus, plan your next trip to a bird-watching hot spot with travel info and insights for locations around the country.

Enjoy one full chapter of "Ask the Experts," which includes tips and advice on some of the most sought-after answers to common queries about bird feeding, behaviors and more from experts Kenn and Kimberly Kaufman.
paperback | 256 pages | $19.99 USD | 8 1/8" x 10 7/8" | 9781617658839 | September 24, 2019