The Best of Reader's Digest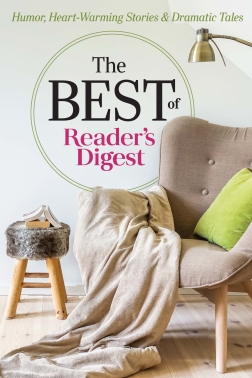 Humor, Heart-Warming Stories, and Dramatic Tales
By The Editors of Reader's Digest
Published by Trusted Media Brands
More than two dozen timeless favorites from the Reader's Digest archives.
From everyday heroes to larger-than-life characters, small moments to historic events, the unforgettable stories in
Reader's Digest
come alive as never before in this keepsake book. Our editors have combed the archives for the narratives—sometimes funny, often poignant, always inspirational—that still strike deep chords today, such as:
The gripping tale of a North Carolina woman and her Shepherd, Gandalf, who found a lost Boy Scout in the woods during their first search-and-rescue job
The tragic account of the crash of the Columbia Space Shuttle
The miracle of the old letter that led to a couple being reunited after nearly 60 years apart
The heroic actions of an eighteen-year-old girl who carried a young boy to safety after being pulled out to sea in a riptide
The hilarious anecdote about the one exception to humorist Calvin Trillin's happy childhood, a sickly collie named Chubby
Featuring the best of the best fron the present and past, this collection of timeless favorites will thrill your senses, warm your heart, and brighten your day.
Hardcover | 320 pages | $24.99 USD | 7" x 10" | 9781621454724 | April 14, 2020