School Years Record Book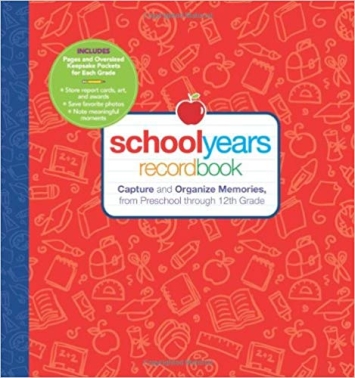 Capture and Organize Memories from Preschool through 12th Grade
By The Editors of Reader's Digest
Published by Trusted Media Brands
You take pride in your child's many accomplishments—now you can record and organize their scholastic and extracurricular successes in one place. The exquisite 28-page record book follows a simple yet charming template that will help you effortlessly create a book of memories for your child. Special features of the record book include:
Pockets to collect memorabilia like report cards, newspaper clippings, tests, awards, essays, artwork, and more
Guided pages to chronicle accomplishments and memories
An elastic band to keep records in place
A concealed wiro binding to lay flat for easy use
A space to place your child's school photo from every year
Open up that Tupperware box, rifle through old and new school items, and get ready to create a lasting keepsake album that you and your child will treasure.
Hardcover | 28 pages | 10 1/2 x 9 1/4 | 9781606520369 | September 17, 2009